Cine film transfer (Telecine) 4K-UHD-2K-HD "frame by frame" of 9.5 mm films. Pathé Baby
Cine film transfer (telecine) of 9.5 mm – Pathé Baby films is performed with film scanner "frame by frame", with resolution: 4K, UHD, 2K, HD  (Pillarbox).
The film scanner scans in real time (12 fps – 16 fps – 18 fps – 24 fps) at resolutions up to 2K.
We are among the very few firms in Italy and in Europe that can perform cine film transfer of 9.5mm films at full-frame and any frame rate. Film scanner scans exactly at the film frame rate, even "crank-filmed" films. 
The file obtained from the film scanner, when converted to 25 fps, exactly meets the frame rate of the movie, thanks to the "pulldown" technique. The duration of the film remains unchanged.
Before scanning, films are inspected in slow motion with extreme care to detect any physical defects. Any repairs are carried out with professional film splicer Catozzo, followed by thorough film cleaning.
The next step is scanning. At this stage, accurate adjustment of exposure, of dynamic range and calibration of color or black and white tonal scale which can be automatic or manual are possible.  Click here to find out more about our film scanner.
Cine film transfer is performed in these formats:
Uncompressed Avi* – Apple ProRes 4:2:2 10bit* – GrassValley HQX Superfine 4:2:2 10 bit – Mov Quick Time HD H264 – BluRay disk.* – Dvd in SD*.
Sequence of individual frames in Dpx*, Bmp*, Tif 48bit* Jpg. 8bit*
Other formats are available for professional needs*.
As an option to standard processing, we can provide the following services*:
Scanning under liquid.
Manual level optimization.
Digital removal of residual dirt.
Reduction of film grain.
Removal of vertical scratches.
Image stabilization.
Sharpness improvement.
"

Digital re-editing" of the film

 removing all imperfections caused by seams on the copy, damaged frames, and 

including all titles with a duration that allows their reading

.
* Options on request.
Films accepted:
9.5 mm format, negative and positive, black and white and color.
Information about the characteristics of our film scanner is available in the relevant page.
For information, ask for quote, or request of a free sample test, contact us at telecinema@multimediabazan.it – +39 0423 622078 (Phone only in Italian)
About the system 9.5mm Pathé Baby
This highly original film format was developed in France by Pathé in 1922 and marketed in 1923 as Pathé Baby, as a direct competitor of Kodak's 16mm film. The main feature characterizing this film and differentiating it from any other film is the position of perforation, which is placed between frames exactly in the center of the film. This apparently puzzling solution has an advantage, as the useful surface for shooting is greater. Frames are in fact almost as large as 16mm films, although the film is narrower. All this meant a saving due to the lower cost of the film and a greater compactness of cameras and projectors compared to 16mm films.
These are the characteristics and the physical measurements of the 9.5 mm film:
Film width: 9.5 mm.
Support: Non-flammable cellulose triacetate.
Frame Size: 6.5 x 8.5 mm.
Frame Area: 55.25 mm≤.
Vertical Film Scrolling.
1 central perforation per frame (2.4 mm width x 1 mm height).
Distance between perforations 7.54 mm.
132.6 frames per meter.
Projected length of 30 m of film at 16 f.p.s. about 4 minutes.
Soundtrack: magnetic or optical 1mm wide.
Distance between sound and image 26 frames.
This format had some success in Europe, mainly in France, and Beaulieu derived from its model R16 / 60 EL an identical video camera but in size 9.5 mm, the Ligonie SK 2002.
Its main features were:
9.5 mm format marketed from 1976 to 1984
Zoom lens Schneider f/1.8 10-100 mm interchangeable pitch C

There are still many fans who carefully preserve 9.5 mm equipment and films, and they still exist in many mainly family archives, shot with this particular film format

.
Some examples:
To view the demo video highest quality, please set YouTube by clicking on "Settings" (gear icon), select "Quality", and select 1080p HD.
Example 1
9.5mm cine film transfer (1954) acquired in HD format with the frame-by-frame film scanner.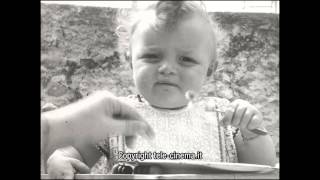 Example 2
9.5mm cine film transfer "Fuori Legge" acquired in HD format with the frame-by-frame film scanner.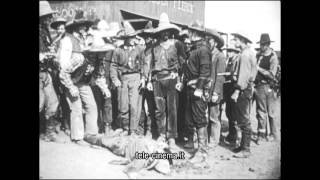 Example 3
9.5mm cine film transfer "La Diga del Tirso" acquired in HD format with the frame-by-frame film scanner.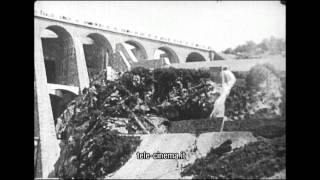 Example 4
9.5mm cine film transfer "family movie, 1950" acquired in HD format with the frame-by-frame